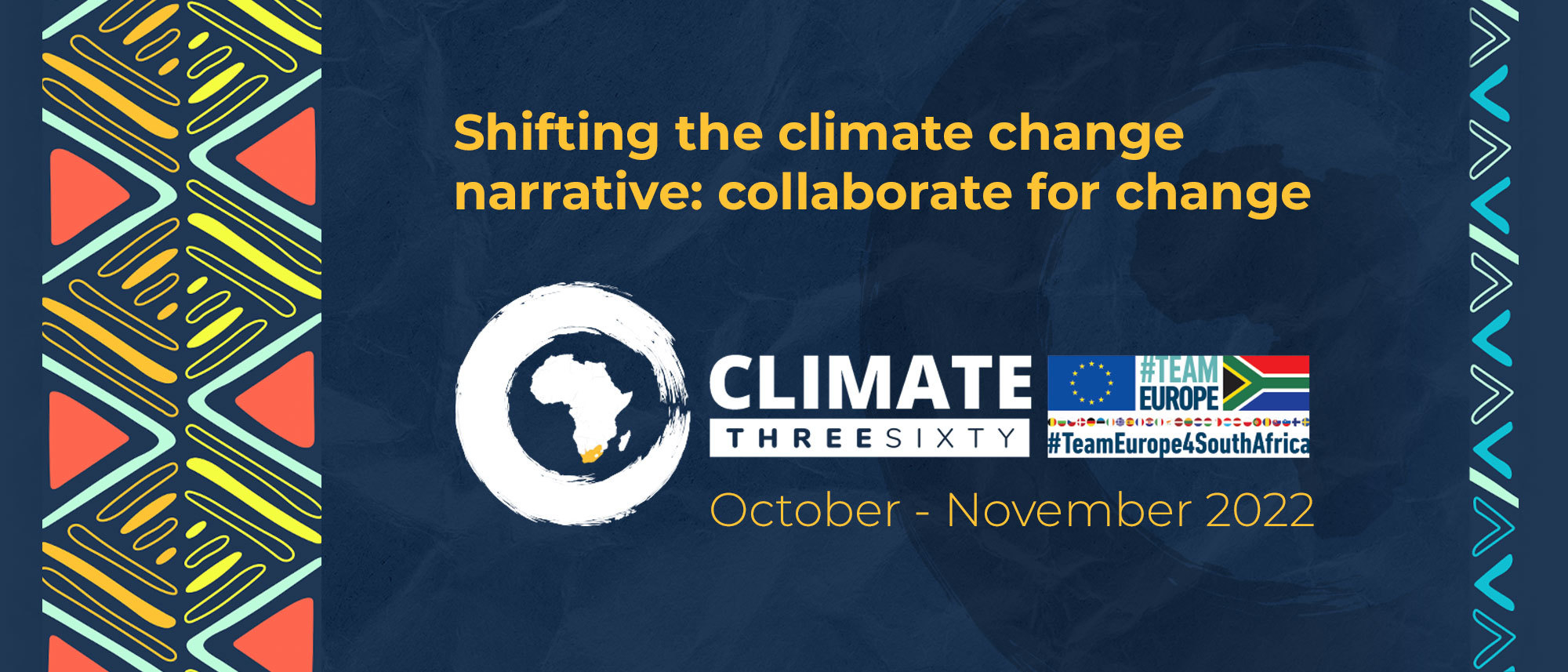 Home
Climate 360 was launched in 2021 to drive awareness of the climate change emergency, celebrate climate-smart initiatives and inspire urgent action through an inspirational two-day virtual conference and competition.
Now we're building on that momentum to help create new opportunities for creative climate change adaptation, innovation and collaboration.
Climate 360 2022 amplifies Team Europe's commitment to promoting progress, future-focused thinking and innovation, and highlights South African champions in the climate change space.
We're doing this through three separate high-profile events with one golden thread: shifting the narrative towards collaboration for change
Through Climate 360, Team Europe aims to:
Facilitate exchanges on climate policy options, expertise, success stories and good practices between the European Union and South Africa
Celebrate progress and future-focused thinking on climate change solutions
Provide a platform for thought leadership and new, emerging voices in the climate change space